Gymnastic Classes in Joshua, TX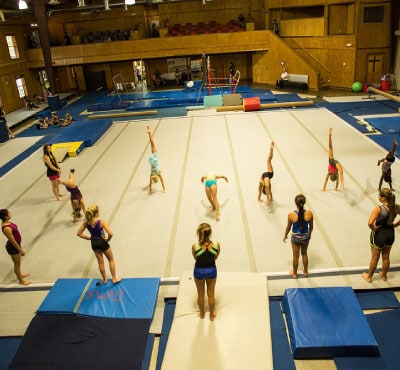 Lucas Gymnastics offers gymnastic classes for girls and boys of every age group from Joshua. We start teaching preschool gymnastics in our Little Gymnast program when children are around 3 years old. We also offer adult women's gymnastics classes for ladies who want to keep their coordination, flexibility, and muscle strength in great shape. Our gymnastics center's mission is to provide a safe, educational, nurturing environment where boys and girls can feel at ease learning new exercises and routines that will keep them healthy and confident in themselves. We offer a variety of gymnastic classes, and class times will be available until they are filled up. We have a student to teacher ratio of 8:1 or 6:1 depending on what class it is and what time of day it's for. In addition to classes and open gym, we are also available to host birthday parties, family get-togethers, and more. Find out more about our gymnastic classes at our center for Joshua area residents.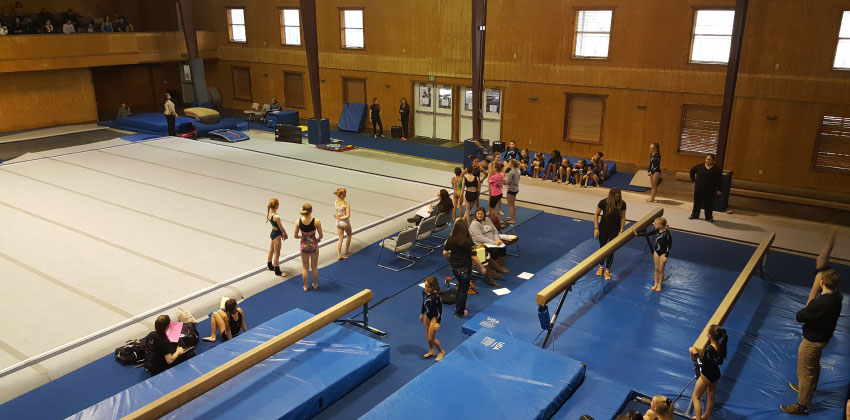 Different Gymnastics Classes We Provide
Girls Gymnastics Classes
Looking for a place that has girls gymnastic classes for children from Joshua? Lucas Gymnastics offers girls gymnastics classes all year long. Whether your daughter just wants an enjoyable after-school hobby, or she's in cheerleading and needs to enhance upon her tumbling, we have the perfect class for her! We understand that a lot of parents worry that signing their daughter up for gymnastics is going to be expensive and will take up too much time. However, rest assured knowing that we will try to make the classes as reasonably-priced as possible. Also, your daughter can decide how many hours per week she would like to attend class.
It doesn't matter how old your daughter is, we can teach her everything from the basics of gymnastics to more advanced exercises and routines which make use of the balance beam, uneven bars, and vaulting. Our teachers will work with your daughter to teach her how to better her range of motion, flexibility, strength, coordination, and even her self-confidence. It's our mission to have students who are confident in their abilities and strengths and feel at ease performing them.
Boys Gymnastics Classes
Our gymnastics instructors have worked with both boys and girls of every age group. They know how to teach young boys to be confident in their skills and to improve their mind and body with the proper training. If you ever have any questions about our boys gymnastic classes, you can talk with our teachers before/after classes, or during breaks. They will be more than happy to answer any questions you may have! Our boys gymnastics classes is provided throughout the year and are for ages 4-13. Classes are usually offered three days a week and you and your son can decide how often you would like to attend. There is a different rate for once a week and twice a week.
Preschool Gymnastics Classes
We also offer preschool gymnastics classes for both male and females in Joshua. We will teach your son/daughter the basics, including support positions, cartwheeling, basic jumps, vaulting positions, rolls, and much more. We will make use of floor mats, balance beams, uneven bars, vaults, trampolines, and tumbling strips. We have many boys at Lucas Gymnastics who are involved in in a variety of classes. In fact, many sports teams will require boys to take a gymnastic class so they can better their coordination, upper body strength, and their balance.
Tumbling Gymnastics
Our tumbling classes for boys and girls will teach everything from back handsprings to arabians and cartwheels. It doesn't matter where your skill level is with tumbling, we can help you. We have trainers who know what they're doing and they'll work one-on-one with you to make sure that you are improving your flexibility, coordination, and muscle control.
Please do not hesitate to call us or contact us online for more details about registering your son or daughter for gymnastics classes at our location serving Joshua. We look forward to hearing from you soon!