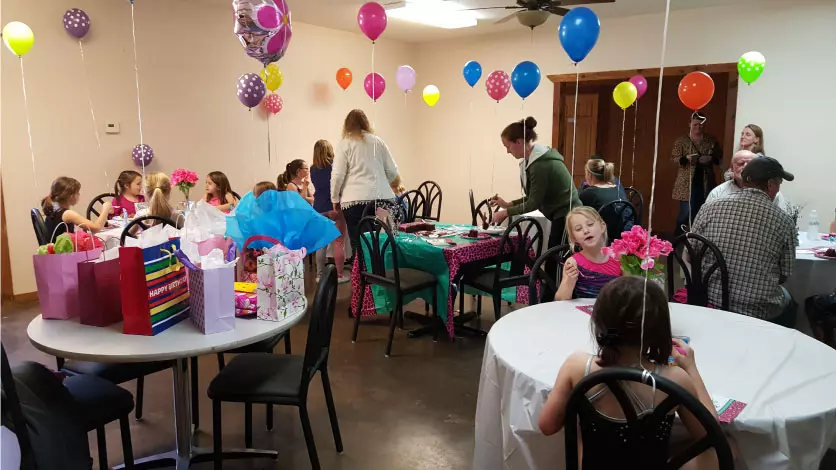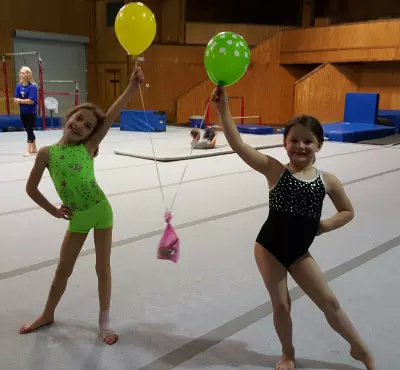 Gymnastics themed birthday parties are available at Lucas Gymnastics! We are available to do gymnastic birthday party festivities on Saturdays and Sundays. We love having gymnasts and non gymnasts alike share in the joy of gymnastics with us. The cost for the party is $300.00 for 2 hours and up to 10 kids with an additional $50 charge for each 5 kids over 10 and $25 per additional coach, when needed. The party time is 2 hours.
Kids of all ages will love having their birthday party at our gym. We provide supervised open gym style gymnastics and free play on ropes, bars, beams, and much more. Your son or daughter does not have to be enrolled at our center in order to have a party here.
What Should I Bring?
Be sure that you bring your presents, party decorations, cake, drinks, food, ice cream, goody bags, and any kind of special activities or games that you want the children to play. You are responsible for providing snacks and refreshments for party attendees. Also, you will need to clean up the eating area on your own after the party is over.
Don't forget to bring paper plates, cups, napkins, and utensils, as well!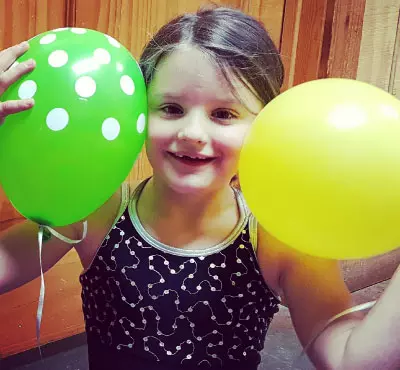 What Will Be Provided?
Supervision will be provided for children using equipment. All clean-up work in the eating area is the responsibility of the party planner.
When Should I Schedule the Party?
As mentioned above, our parties will be held on Saturdays and Sundays when we aren't actively having classes, and when we don't have other activities planned in the gym area.
Call us today to learn more, or to schedule your son or daughter's special day!
Important Information
All children attending the party will need to complete our Registration Form – Click to view and print.