We Are Now Accepting Registrations for Our 2023 Summer Camp!
| Dates | Times | Cost | Deposit | Theme |
| --- | --- | --- | --- | --- |
| June 12 - 15, 2023 | 10am - 2:30pm | $205 / camper | $40 / camper | To be Determined |
| July 10 - 13, 2023 | 10am - 2:30pm | $205 / camper | $40 / camper | To be Determined |
NEW! Women's Only Adult Class
For competitive and non-competitive interest
Cost: $100/month or $25/Drop In Class
Tuesday
Thursday
Select Sat or Sun (only 2 days per month)
10AM-12PM
7PM-9PM
Sat 11AM-1PM/Sun 3PM-5PM
(contact gym for those dates)
Lucas Gymnastics and Training Center
Gymnastics Training in Cleburne, Burleson, Fort Worth, and the Surrounding Area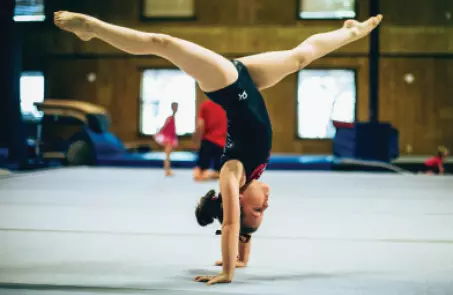 Lucas Gymnastics and Training Center provides certified and experienced teachers for our gymnastics classes, assisting with preschool gymnastics, girls gymnastics, adult gymnastics, and tumbling gymnastics. We offer these excellent gymnastic courses for families living in surrounding cities of Cleburne, Burleson, Alvarado, Keene, and Joshua located just outside of Fort Worth.
We offer age appropriate classes beginning as young as two years old and continuing all the way through our adult training classes. This includes girls artistic gymnastics courses for pre-schoolers, toddlers, young children, teens, and adults alike. We have ninjakour clases for boys and young adults.
All are welcome here at Lucas Gymnastics. We have a professional and kind staff that will not only teach all of the classical gymnastic moves, such as a back handspring but remain patient and understanding teachers throughout the class.
| Monday | Tuesday | Wednesday |
| --- | --- | --- |
| 3-3:30 | 3-3:30 | 6-6:30 |
| 3:30-4 | 4:30-5 | - |
| 6-6:30 | - | - |
Here at Lucas Gymnastics and Training Center, we offer gymnastics training program that will help kids and adults grow and expand possibilities in fitness, health, and of course gymnastic composition. We continue to promote fun, family, and growth regularly, creating a wonderful experience for our gymnasts. If you're unsure of where to start, contact us today for more info, and we will be happy to assist in helping to make the right choice for your children.
Hands-On Experience With Small Classes
Our gymnastics classes average between an 8:1 and 6:1 teacher to student ratio. This allows our experienced gymnastics instructors to give each and every athlete the attention they need to grow with each class session.
Gymnastics Training for Girls, Boys, Toddlers, and Adults
Lucas Gymnastics opened its doors for the first time in August of 1995. Specializing in classes for girls artistic gymnastics, boys ninjakour classes between the ages of 7-14, boys and girls between the ages of 2-6, and adult gymnastics classes. We offer recreational classes for women and girls ages 6 and up. We have a place for all spectrums of participants, from beginners to competitive athletes. Our students are trained in gymnastic events such as vault, bars, beam and floor. Gymnastics is an exciting sport and our staff is ready and qualified to teach each and every student what they need to excel. We serve within an estimated 20-mile radius of local cities and towns in our service area.
Lucas Gymnastics birthday parties are sure to excite your birthday child and their guests as they laugh, jump, play, and tumble their way through a birthday party they are sure to remember. We offer fun activities and games children of all ages are sure to love. To schedule your birthday party and inquire about availability, click the button below to contact our team at Lucas Gymnastics.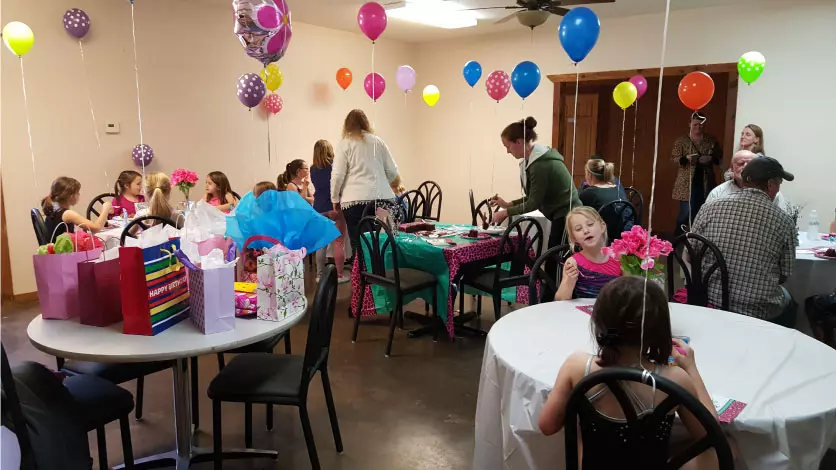 Gymnastics Classes and Training In Cleburne
Lucas Gymnastics offers gymnastics classes and training for toddlers, teens, and adults in Cleburne, Burleson, Fort Worth, and the surrounding areas. Our gymnastics classes range from beginner lessons to competitive gymnastics training for children and teens of all ages. Our state-of-the-art gymnastics facility is located in Cleburne, TX, just off 35W and highway 174. Come visit our gymnastics facility to learn more about our instructors and our classes for gymnasts of all experience levels.