Little Gymnast Program - Preschool Gymnastics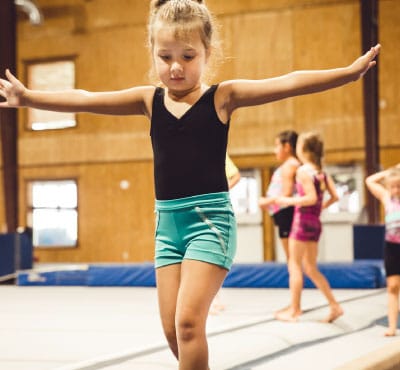 Lucas Gymnastics provides excellent instructors for preschool gymnastics and training for ages 5 years and under in Cleburne, TX and surrounding areas. Signing your child up for preschool gymnastics is a great way to help them learn about exercise. Gymnastics has proven to help young children with developing a healthy mind, body, and even social skills. We offer gymnastics classes which will fit into your busy schedule.
Our preschool gymnastics classes will help your son or daughter become familiar with some of the equipment which will be used in more advanced exercises and routines as they get older and progress in the world of gymnastics. We even have a balance beam where children of this age can get practice with their balance and coordination while being safe and close to a soft surface in case they fall. During our preschool gymnastics classes, your son or daughter will improve their: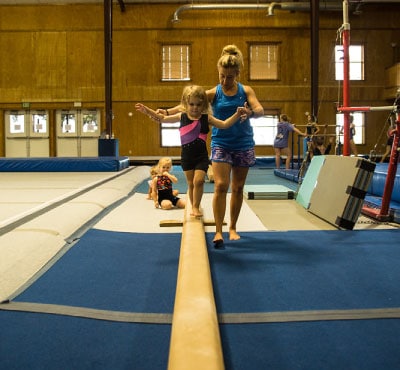 Please give us a call or contact us online to learn more about our preschool gymnastics classes. We will be happy to answer any questions you may have! Parents are always more than welcome to come sit in on their child's gymnastics class so they can get a good idea of the skills we are teaching during each session. Instructors will be able to answer questions before/after each course, and during breaks.
Little Gymnasts 30min 2-3 years old
Cost: $52/month
| Monday | Tuesday | Wednesday |
| --- | --- | --- |
| 3 - 3:30 | 3 - 3:30 | 6 - 6:30 |
| 3:30 - 4 | 4:30 - 5 | |
| 5:30 - 6 | - | - |
| 6 - 6:30 | - | - |
Little Gymnasts 45min 3-4 years old
Cost: $68/month
| Monday | Tuesday | Wednesday | Thursday | Friday |
| --- | --- | --- | --- | --- |
| 4:15 - 5 | 2 - 2:45 | 5:15 - 6 | 6 - 6:45 | 4:15 - 5 |
| - | 3:30 - 4:15 | - | - | - |
| - | 5 - 5:45 | - | - | - |
| - | 6 - 6:45 | - | - | - |
Little Gymnasts 60min 5-6 years old
Cost: $82/month
| Monday | Wednesday | Friday |
| --- | --- | --- |
| 1:45 - 2:45 | 6 - 7 | 3 - 4 |
| 6 - 7 | 6:30 - 7:30 | - |
| 6:30 - 7:30 | - | - |